Proplusion Remote Control System
Designed by modular idea and faced to customers, perform from normal start/stop control, speed control to clutch control etc. complex engine and propeller interlock control. Maxim control station can reach five, and with good performance and price. Design and production can meet CCS related requirement, and already obtained CCS classification.As with strong system function, this system has been used in local and exported all kinds of ship marine diesel engine control, and already applied in the marine automation system very widely.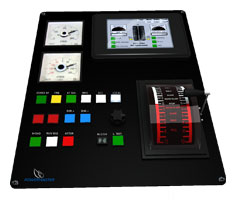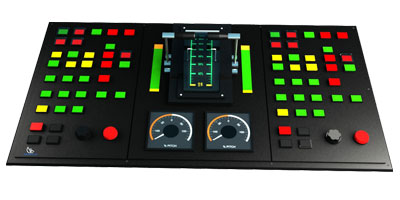 Basic Function
-- Up to 5 remote control stations.
-- Remote changeover the M.E./Gear
-- Box rotation direction
-- Remote start/stop the M.E.
-- Remote accelerate/ decelerate the M.E.
-- Critical speed avoidance
-- C.C.P. control
-- M.E. load limit
-- Clutch control
-- Emergency stop & override function
-- Wrong way, time over and other
-- various failure alarming items

System Feature
--Adopt the GE FUNC mature control system and unparalleled technique in the field. The integration of PLC and Touch panel makes the system more reliable and visualized.

--Mature optimized operation logic, customized functions can also be added according to custom's specified requirements.

--Different type touch panels (6"~15") and operation interfaces are available to satisfy different customers' use habit.

--Touch panel is used for system status and alarm display, control priority switch, important run parameters real-time display and system parameters adjustment.

--BOSCH Rexroth pneumatic components help promote the cost performance and reliability.