Power Distribution System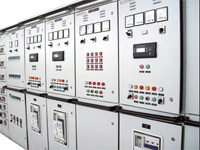 Including Main Switchboard, Emergency Switchboard, Motor Control Center(MCC),Lighting Switchboard Shore Power Panel, Emergency Remote Control Board and others.




Main Power Distribution System
Direct connection with main engine, distribution power, which generated by the generator to secondary distribution device far way.

Emergency Switchboard
Once loss of main power, emergency switchboard will supply the power to some important equipment (such as emergency lighting, controllable device and navigation & radios etc).

Secondary Electrical Distribution System
MotorControlCenter (MCC)
It is very important to provide power to the motors by one centralized on/off and control system. MCC can be controlled separately or be part of main switchboard.

Motor Starter (Magnetic Starter)
Can be installed near motor to switch and control motor, normally it is installed near the motor.

Power Switchboard
Muliti switches will be installed in one switchboard, which is near the load.

Lighting Switchboard
On/off witches of multi lighting circuits and other 220V loads will be installed into one switchboard, which is near the related light load center.

Electrical Testing Board
Can be used to test the function of electrical loads.

Shore Power Panel
Shore Power Panel will be used when the ship/vessel port to get power from shore.

Emergency remote control board
According to the requirement of classification society, it will be installed in a separate area and used to switch off some important loads, which is fan or fuel pump in hazardous area.

Others
Communication with pilot console, navigation console and engine room control console.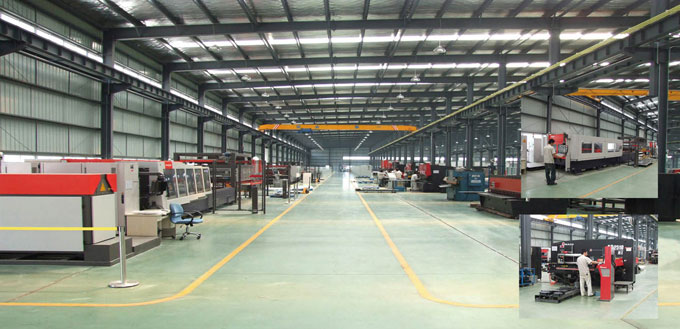 Associate with ECC, our switchboard enclosure manufacture equipment is most advanced in China, including
- Swiss Bystronic laser cutting machine
- Japan AMADA programmable digital controlled punching machines
- Automatic hydraulic bending machines
- Digital controlled shearing machines
- Japan OTC welding robot
- German TOX press riveting machine and American full automatic spray line machine
SIVACON

We are the licensed manufacturer of IEC rated switchgear for the Americas and provides type tested motor control centers worldwide. When ANSI/NEMA is not an option or the project is located outside of the U.S., then IEC is a must.

·Outstanding safety – with type-tested systems and busbar connections
·Increased cost-effectiveness – through the seamless integration of products and systems
·Total flexibility – with support in planning, development, assembly and operation
·Plant-wide transparency – through modules with full communication capability


| | | | |
| --- | --- | --- | --- |
| SIVACON INFO | SIVACON Withdrawable | SIVACON Plug-In | SIVACON Distribution |
| | | | |